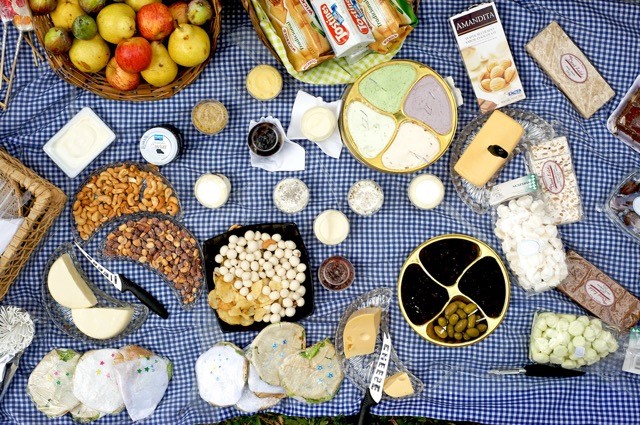 This will be the 6th Sister Fusion Get-Together this year!
The sun is shining, the temperatures are rising, the grill season has begun and is in the air.
As a contrast to grilling we are having what we call a "Pot-Luck-Non-Grill-BBQ". In other words: Each person brings their favorite side-dish, cutlery, and picnic blanket with them.
Together we will create a generous collection of different tasty side-dishes to share, and with with a glass of wine (or two 😉 ) we can enjoy great food, talks and discussions.
Please confirm if you can attend and what you will be bringing with you under the e-mail: jennifer.ruesch@hyperwerk.ch
We will meet on Sunday, June 11, 2017 at 19:00 in the Margarethenpark in front of the Ice Skating Stadium entrance. By rainy skies the event will be held in Ort 4 Art,
Güterstrasse 143, 4053, Basel.
We really look forward to seeing you and as we always say, "Bring a girlfriend with you"!
With warm regards,
Your Sister Fusion Team
Dies wird unser sechstes Sister Fusion Zusammenkommen in diesem Jahr.
Die Sonne scheint, die Temperaturen steigen und es duftet nach sommerlichen Grilladen. Zum Kontrast dazu gibt es bei uns einen Pot-Lock-Non-Grill-BBQ. Oder anders: Jede bringt ihre Lieblingsbeilage, Besteck und Decke mit. Zusammen entsteht eine ordentliche Auswahl an verschiedenen Leckereien, die wir zusammen mit einem Glas Wein (oder auch zwei) und tollen Gesprächen und Diskussionen geniessen werden.
Meldet euch dafür an unter jennifer.ruesch@hyperwerk.ch und gebt Bescheid, was ihr an Essen mitbringt..
Wir treffen uns am Sonntag, 11. Juni um 19:00 im Margarethenpark vor dem Eiskunsthalleneingang. Bei Regen verlagern wir den Event ins Ort 4 Art, Güterstrasse 143.
Wir freuen uns auf dich und wie immer zählt: Nimm eine Freundin mit!
In diesem Sinne,
Euer Sister Fusion Team